The term member of parliament (MP) refers to an individual elected to represent a single federal electoral district – or riding – in the House of Commons.
In total, there are 338 MPs or seats in the House of Commons. Prince Edward Island has four seats with one MP to represent each of the province's four federal ridings -- Cardigan, Charlottetown, Malpeque and Egmont.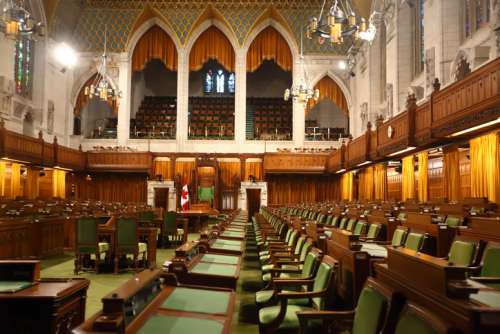 The Role of a Member of Parliament (MP)
There are three main duties of a MP: legislate in Parliament, represent one's riding and political party, and serve one's constituents' needs.
As individuals, MPs have different roles and levels of influence within government. For example, in addition to being a MP, Lawrence MacAulay, in 2018, held the cabinet position of Minister of Agriculture and Agri-Food Canada.
MPs hold office until Parliament is dissolved, which is typically, a four-year term, and can serve as many mandates as they are elected.
Being Qualified
Any Canadian citizen that is at least 18 years of age on the date of the election is eligible to run for office and, if successful in a bid, sit as a member of parliament.
PEI Women in the House of Commons
The list of women from Prince Edward Island who have been elected to the House of Commons is short, as follows:
Mary Margaret Smith MacDonald, Progressive Conservative. Elected in 1961.
Catherine Callbeck, Liberal. Elected in 1988, left position in 1992.
Gail Shea, Conservative. Elected Nov. 14, 2008. Re-elected May 2, 2011. End date, Oct. 18, 2015 (defeated). Served as minister of Fisheries and Oceans (July 15, 2013, to Nov. 4, 2015 and Oct. 30, 2008, to May 17, 2011 ); minister for the Atlantic Canada Opportunities Agency (Feb. 22, 2013, to July 14, 2013); and minister of National Revenue (May 18, 2011, to July 14, 2013).